Collaboration within DigiCrop.Net
For DigiCrop.Net, sharing and growing ideas together as a global community of researchers is essential. Hence, we promote joint projects, data challenges, joint experiments, short delegation visits and longer research stays across all our institutions and all career levels.

PhenoRob Guest Professorship
I came to the University of Bonn as part of my sabbatical to be part of the PhenoRob group and to learn more about the research that's going on here. During my stay I could strengthen some ongoing collaborations, coming together with other researchers and sharing ideas. I'm looking forward to further engage with the researchers from PhenoRob, building up on the connections I strengthened during my sabbatical.
Amy Marshall-Colon

EU Projects INVITE and InnoVar
Scientists in DigiCrop.Net collaborate in several EU-funded Horizon 2020 project, two of them are INVITE and InnoVar. The aim of the INVITE project is to improve both efficiency of variety testing and the information available to stakeholders on variety performance under a range of production conditions and biotic and abiotic stresses. InnoVar, Next Generation Variety Testing for Improved Cultivation on European Farmland, aims to increase and improve the effectiveness and accuracy of European variety testing and decision-making through an integrated approach that includes genomics, phenomics and machine learning. Historical data will form the basis of the InnoVar database, which will be expanded with new and harmonized data from a Europe-wide series of trials.
Juan Herrera and Didier Pellet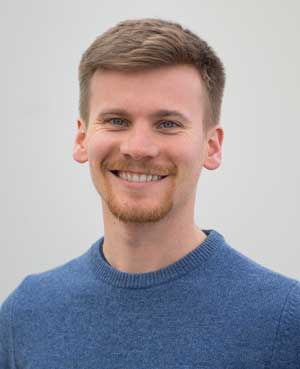 Research Stay at ETH Zurich
During my stay at ETH Zurich I experienced a creativity and productivity boost. Certainly because of the lab-expertise, but also because of the social dynamic of joining a new group in a new place. Apart from extending my professional network, I enjoyed living in Zurich because of its proximity to the alps. Curiosity for the unfamiliar is what got me into science, and knowing new places and people reminded me of this purpose.
Dario Schulz

PhenoRob Advisory Board Member and Joint Research Project on "Technology Adoption and Public Policy"
We develop a shared understanding of the latest advances in the modeling frameworks that are being applied to analyze the economic incentives for adoption of digital and AI technologies from farm to landscape level.
Madhu Khanna

Research Stay at ETH Zurich
The PhenoRob International Exchange Program enabled a research visit at ETH, Zurich. It was a great opportunity to strengthen international collaboration and build new ones. ETH is a leading institution for research on novel agriculture technologies with many connections to PhenoRob activities. Staying with the ETH agricultural economics and policy group was not only productive but also fun!
Hugo Storm

Data Sharing with PhenoBench Dataset
The PhenoBench dataset aims to provide high quality labeled data for vision-based learning tasks in the context of crop production. This freely available dataset and associated benchmarks on various visual perception tasks provides an excellent basis for future collaboration within DigiCrop.Net. For more information, head over to https://www.phenobench.org/
Jens Behley

Robotic Arms in Crop Monitoring
Crop monitoring is an essential task in the agricultural domain. An exciting topic is the use of robotic arms to perform this task for crop monitoring. The intuitive solution is to use physical interaction using tactile models to ensure the safety of plants during autonomous crop monitoring. In DigiCrop.Net I collaborate with researchers in finding solutions for this task.
Kris Hauser

Research Stay at ETH Zurich
The Phenorob International Exchange Program offered me the opportunity for a research stay at ETH, Zurich. It was a great opportunity to collaborate with experts in their respective fields and building a network for future projects. We used X-ray μ-CT-imaging to visualize the distribution of air in the pore space and quantified gas phase connectivity of a soil-mucilage mixture. Having the chance to use top-notch scientific equipment helped me improve my research and develop my research skills. The Phenorob International Exchange Program is a great chance for early career scientists to go abroad and gather new experiences.
Adrian Haupenthal

Horizon Europe Project Digiforest
Digiforest is a 3.5 year Horizon Europe project developing innovative robotics and analytics technology to enable sustainable forestry. It brings together partners working on aerial robots, walking robots, autonomous (lightweight) harvesters as well as forestry decision makers and commercial companies to create a full data pipeline to digitize the state of forests (at scale) and to collect maps and inventories which can be used by foresters in more precise, sustainable and modern ways. Within DigiCrop.Net, researchers from ETH Zürich and PhenoRob are involved in this EU-funded project.
Cyrill Stachniss

European Infrastructure for Plant Phenotyping (EMPHASIS)
EMPHASIS will enable researchers to use facilities, resources and services for plant phenotyping across Europe. By addressing the technological and organisational limitations of European plant phenotyping, EMPHASIS aims to promote future food security and agricultural business in a changing climate. Scientists from DigiCrop.Net collaborate within EMPHASIS to better understand plant performance and translate this knowledge into application.
Juan Herrera and Didier Pellet

Research Stay at ETH Zurich
I enjoyed my research stay at ETH Zurich very much and was able to learn a lot of new things thanks to the nice colleagues. I worked on the calculation of the poses of the Field Phenotyping Platform in the context of the system calibration of the sensor system which is equipped with inertial sensor technology (IMU), two GPS antennas and 13 cameras. The task of the system is the calculation of phenotypic traits like biomass and leaf area. The field contains varieties of wheat, soybean, buckwheat and pea.
I also helped the team during the wheat harvest, where important information regarding yield and biomass was collected.
Felix Esser

Pheno4D Dataset
With Pheno4D, we provide an open multi-temporal dataset of high resolution labelled 3D point clouds, containing several maize and tomato plants scanned over several days. This entire dataset can be downloaded and used freely. We're happy to share this within DigiCrop.Net and are excited about possible collaborations.
Lasse Klingbeil